There is no greater influence in the life of a child than a parent. That's why we give you the big idea, Bible verse, and Bible story from each week. Not only for you to review with your kids, but so that they can hear it and learn it from you first before they come to a weekend service. We want to come alongside you as you lead your kids to Jesus.
Is your child ready for baptism?
Series: The Plan - Jesus (May 21 to June 11)
Unit Verse
"This is a trustworthy saying, and everyone should accept it: "Christ Jesus came into the world to save sinners." 1 Timothy 1:15
June 3 and 4

Big Idea: God calls all believers to follow His plan
Read it
Luke 2:40-52 (Jesus at the temple)
Write it out
Using paper and a writing utensil ask your child to write down any questions they have about Jesus, the Bible, or church. Encourage your kids to seek out their questions this week by reading the Bible, talking with you, or talking with others. Remind them of how Jesus was in the temple asking these questions and treasuring the things of God.
Pray
Spend some time thanking God for giving us the Bible and that He speaks truth to us in it. Thank God for sending Jesus to save us. Ask God to help you grow closer to Him each day.
June 10 and 11

Big Idea: God delights in total obedience
Read it
1 John 1:9
Erase it
For this you will need a couple sheets of paper and a trashcan. On the paper write out examples of times that you have been disobedient as well as times your kid has been disobedient. As you write these out emphasize that there are consequences when we do things our way, but God is still loving and forgives us. Remind them that obedience doesn't change God's love for us!
The Bible tells us in 1 John 1:9 that "when we confess our sins to him (God), he is faithful and just to forgive our sins and cleanse us from all the wickedness." This means that even after we are disobedient, we can still act in obedience by confessing our disobedience. If we do that, God is faithful to forgive our disobedience, our sin.
(Refer to the sheets of paper) As you can see, we have all sinned many times. We have disobeyed God over and over again! But today, just now, we have acted in obedience. Because we have confessed out sins and God is faithful, our sins are now forgiven! Crumple up the papers and slam dunk them into the trash!
When we sin, it does grieve the heart of God because it causes separation between us and God. It hurts our relationship with God, but it doesn't change his love for us. God's love is not contingent on our obedience. God will never love us more or less than he does right now. Never forget that. It can be tempting to think that God doesn't love you when you disobey, but that isn't true. He has always and will always love you. Nothing can change that!
Pray
"God, we thank you for the example of obedience we find in Jesus' life. Thank you for sending him to take our punishment so that when we confess our sins, you faithfully forgive them. Thank you for loving us every moment of our lives. Help our hearts to trust you and to desire obedience. In Jesus' precious name, Amen."
Series: Follow Me (June 17 to July 16)
Unit Verse
"I am the light of the world. If you follow me, you won't have to walk in darkness, because you will have the light that leads to life." John 8:12
June 17 and 18

Big Idea: Following Jesus means trusting Him, obeying Him, and telling others about Him
Read it
Matthew 4:18-22
Go Fishing
(If you can't go fishing go for a walk around a pond or body of water)


As you are walking with your child or fishing with your child tell them this story of Jesus calling out to these disciples in Matthew 4:18-22. Read this passage yourself on your own and then tell them this story.
Ask your child why they think Jesus said "Come, follow me, and I will show you how to fish for people!" (When Jesus said this to these guys He was really saying that He was going to teach His people how to follow Him. And following Jesus means trusting Him, obeying Him, and telling others about Him.
Tell them what the disciples response was. Ask your child if they would have responded the same way.
Pray
Flip your paper over and write the words Trust / Obey / Tell.
Look up these three verses and pray over them.
TRUST: Proverbs 3:5-6 (ask that God would help you trust Him)
OBEY: John 14:23 (ask that God would help you obey Him)
TELL: Romans 10:14-15 (ask that God would help you tell others about Him
June 24 and 25

Big Idea: Jesus came to give us new life
Watch it
© LifeWay Christian Resources
Read it
John 3:1-21
Light!
Go into a dark room with a flashlight. Then, using the flashlight reread John 3:19-21.
What do you think the darkness is that the Bible is talking about here? (sin)
Do you know anyone who loves the darkness more than the light?
Do you think God loves people who love the darkness more than the light? (yes) Read John 3:16-17 and talk about it.
Pray
Take some time to thank God for sending He one and only Son, so that we can have eternal life.
UPCOMING EVENTS
---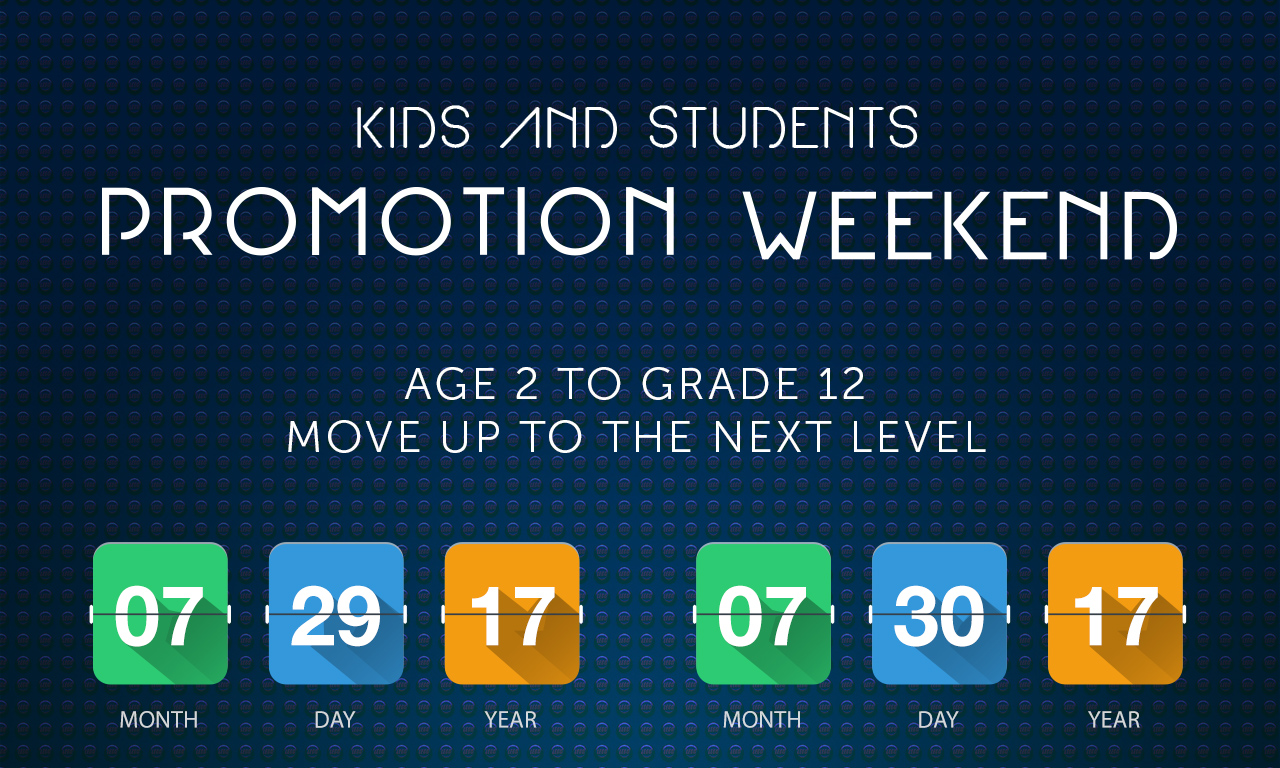 Promotion Weekend
Weekend Services
July 29/30