As a grandma, I get pulled in lots of different directions--to ballgames, recitals, birthday parties, and more. If I'm honest, I love it; even when the places are loud and crowded, it's so fun to see my grandchildren light up on our adventures. I used to bring my grandchildren to The Park at Traders Point a lot, and we all loved it—especially my grandson, who has autism.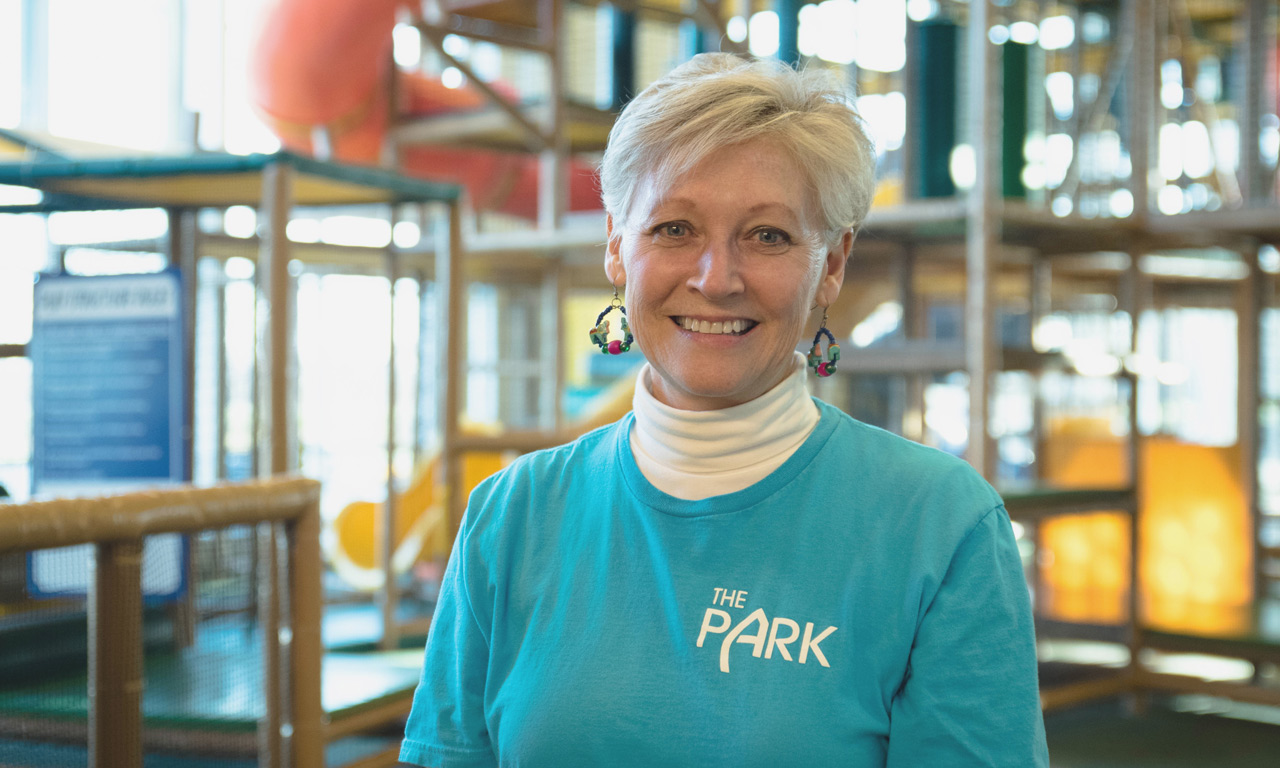 Now, I work as an attendant at The Park, and it has become so much more than a fun place to bring my grandkids. Over the course of a year, we average about 1,000 visitors per day. That's a thousand people of every ethnic and socioeconomic background you can think of that I get to interact with in just a day at The Park. Some share struggles and ask for prayer. Others ask why we don't charge admission.
Sure, I have to Band-Aid a few boo-boos, but it makes me so happy seeing children and parents having fun in a safe and free environment.
We'll probably never know how many people met Jesus because of the generosity of this church. Countless families have come back to church because we welcome and care for their children with disabilities. There's no way to calculate how much sanity parents retain because TPCC provides a place for their kids to burn off what seems like bottomless energy. Sometimes I wonder if memories made here will be what someday draws a struggling teen or young adult back to church and Jesus.
It's such a joy for me to serve at The Park. I love knowing that the work I do has the potential to impact a child's life forever.