Instructions
1. Log in
Log in using the information in your email. Everything is located under the Groups tab.
2. Group Leader Toolbox
Select the Group Leader Toolbox button and select the + button (#1) to view your group information.
Select the Edit Details button (#2) to edit your Group information. To view your Group members and edit/remove their information, select the View Group button (#3).
3. Edit Details
Correct any information that is incorrect. Under the Maximum Members, you can put in the number of members your group is able to accommodate. (We recommend that gender groups have 8 to 12 people and mixed groups have 12 to 16.)

If your group cannot accommodate new members, change the Maximum number to match the number of current members in your group. If the Maximum Members number is more than the number of current members in your group, you may receive inquiries from potential new group members.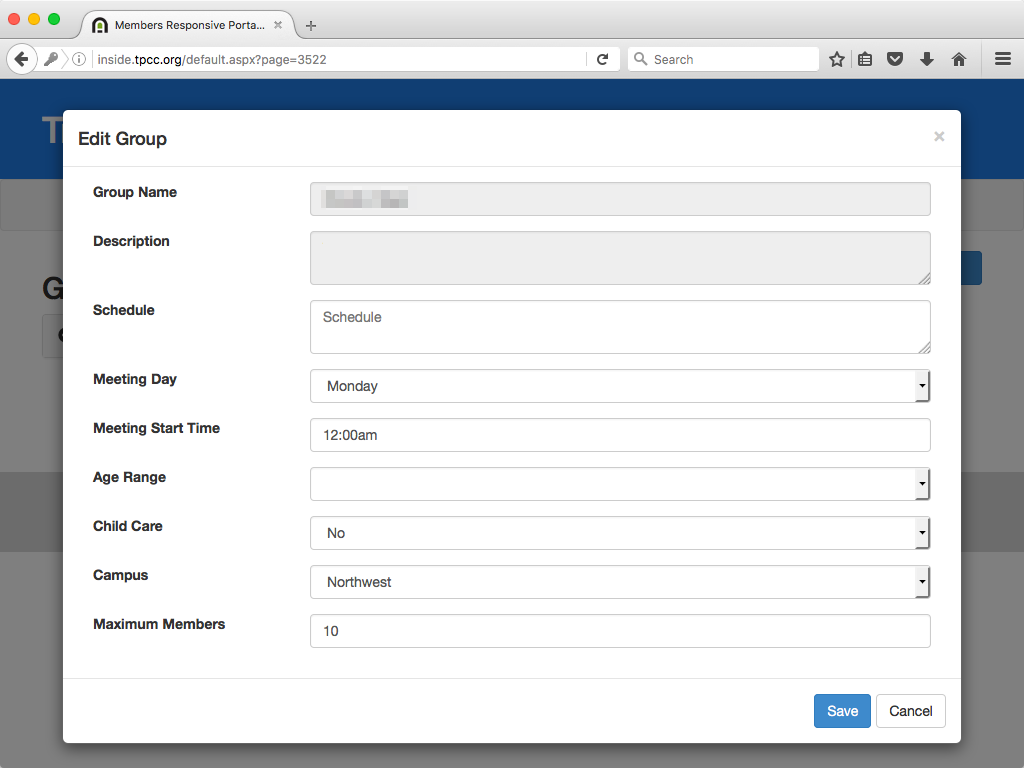 4. View Group
Edit group member's information using the pencil icon (#1) next to each person. If members are no longer a part of your group, deselect the Active checkbox under Edit.
Moving forward, record your attendance using the tab at the top of the page (#2). As a default, everyone is marked as an attendee. To mark them as absent, simply click their name to have them moved to the Absentees list. If there are additional members that need to be added to your group, add their names to your Notes section before you submit.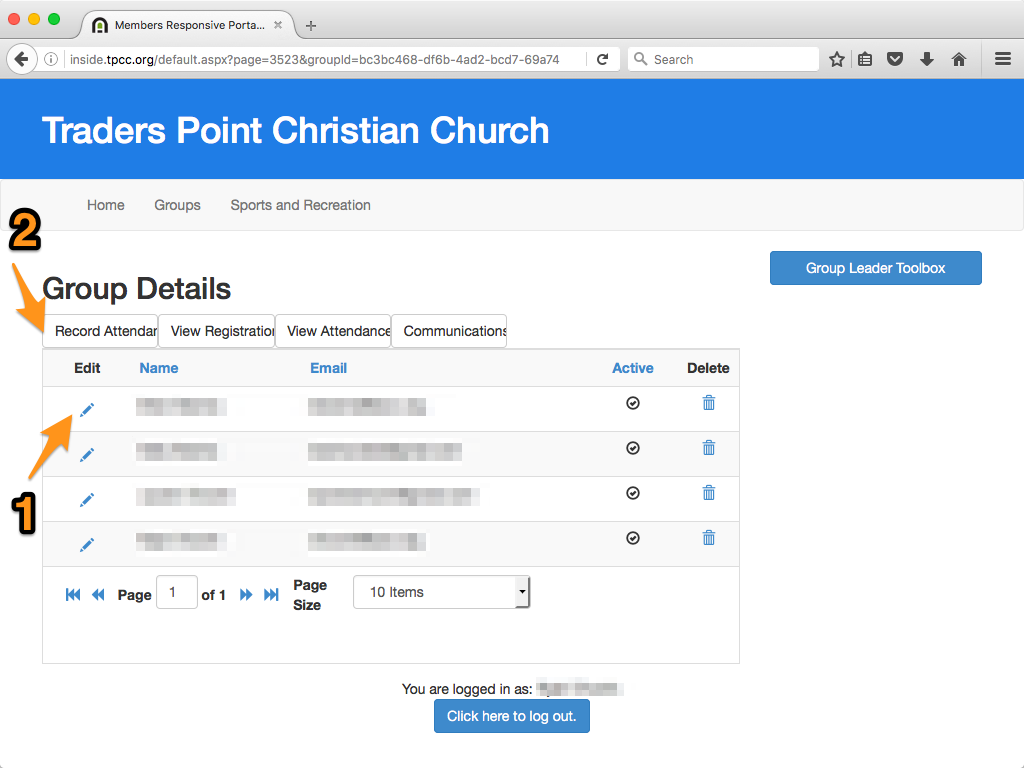 If you have any questions, please email .