SuperStart
Friday, March 08, 2019, 5:00 PM - Saturday, March 09, 2019, 3:30 PM
Friday, March 8, at 5 p.m. to Saturday, March 9, at 3:30 p.m.
SuperStart is a fun-filled, overnight event just for grades 4, 5, and 6. Students participating in this weekend will experience Jesus on their level, build new and lasting friendships, stay up way too late, and enjoy plenty of pizza.
*We don't want finances to be an obstacle for your child to experience SuperStart. If your current circumstances make it difficult to cover registration costs, contact our Kids Team for information on scholarships and financial assistance.
Parents, have questions about Superstart? Scroll down to find a helpful FAQ.
Volunteer Information
SuperStart is a two day event put on by Christ in Youth, designed for grades 4 through 6. We would love to invite you to be a part of this event by serving with us! There is no cost to register and signing up is easy, just use the link below and choose the area you would like to serve in.
There are two major ways you can serve:

Group Leader: As a group leader, you will help lead a group of 10 to 12 kids through the entire event. Group leaders will serve from Friday at 4 p.m. to Saturday at 3:30 p.m. From worshipping and group time to inflatable games and staying up way too late, it's going to be a great night you don't want to miss!
Crew Member: Make SuperStart happen by serving behind the scenes. Crew members will serve Friday from 5 to 10 p.m. and Saturday from 7:30 a.m. to 3:30 p.m. Opportunities to serve include helping with check-in, merchandise, security, ushering, and more. Register today to serve with us!
PARENTS FAQ
When and where do I pick up my child when the event concludes?
Pickup begins at 3:30 p.m. at the TPCC Northwest campus. When you arrive enter the building through entrance 3 and you will be directed to the designated pick up room by our team of volunteers. Use this map as a guide.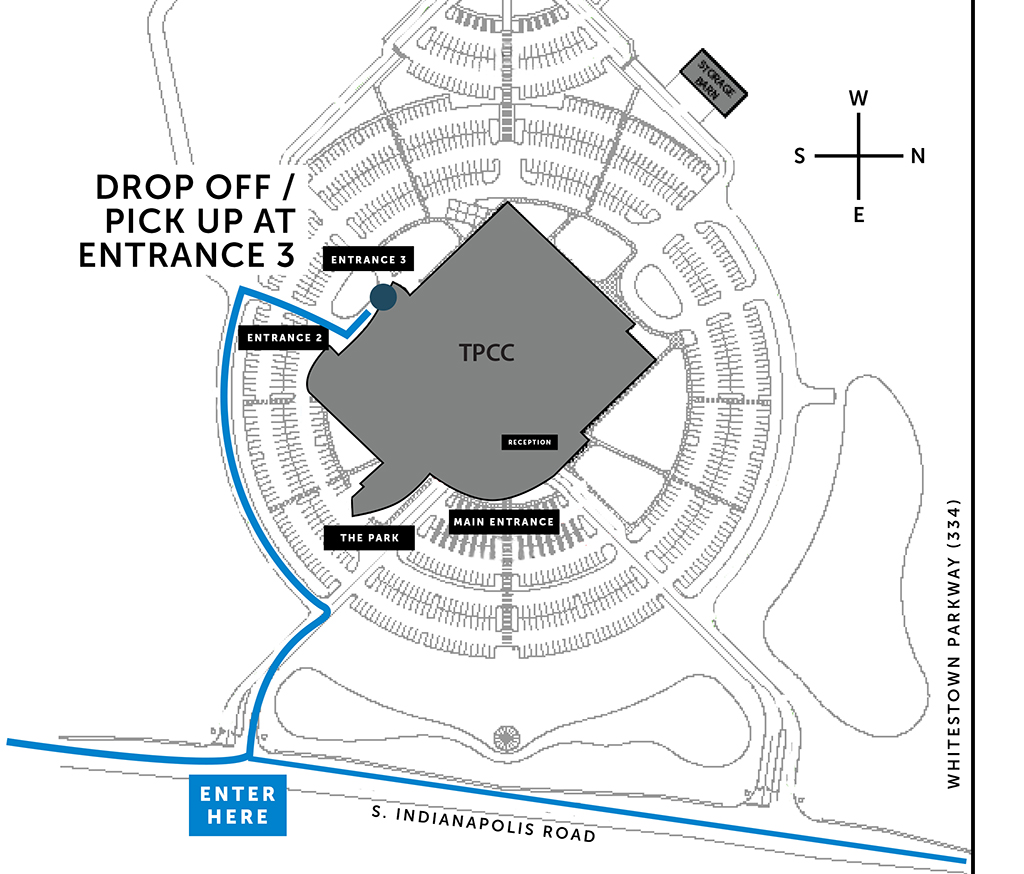 What if I need to contact my child before pick up time on Saturday?
Call 317-769-4896 to reach a member of our safety team who will connect you with your child.
What if my child needs to contact me?
A TPCC staff member will reach out to you directly using the contact information that was submitted as part of your child's event registration.
What if I have to pick up my child early?
You can pick up your child during one of the designated early pick up times: Friday, March 8 at 9:30 p.m. or Saturday, March 9 at 8 a.m., 10 a.m., or 12:30 p.m. To take part in early pickup, enter the building at entrance 3 at one of the designated times and coordinate with the TPCC team member that will be there to assist you.
What if I lose my parent tag?
If you lose your parent tag, you will need to use driver's license as verification in order to pick up your child. If the need arises, and someone other than a parent has to pick up your child without a parent tag, a TPCC staff member will call you using the phone number given on your child's event registration, in order to authorize pickup.
Can I pick up my child from SuperStart! and then drop them back off again?
Yes, but please avoid this if at all possible. Your child will have the best experience if they're able to stay the entire duration. You can drop your child off at Entrance 3 during one of our designated drop off/pick up times of 9:30 p.m. on Friday, March 8 or Saturday March 9 at 8 a.m., 10 a.m., or 12:30 p.m.

A TPCC staff member will be there to meet you and coordinate any additional details.
Is financial assistance available?
Yes, financial assistance is available on an as-needed basis. Please contact kids@tpcc.org and ask for an application for a scholarship.
What if my child has food allergies?
Allergies will be noted on your child's tag and meal plan will be sent out prior to the event.
What should my child bring?
A packing list will be sent to all registrants prior to the event.
What if my child needs to take medication during the event?
We will have medical staff on site to collect and note needed medication during check-in.
What if my child has special needs?
Please contact our Special Needs Director, Wendy Wilken at wwilken@tpcc.org.